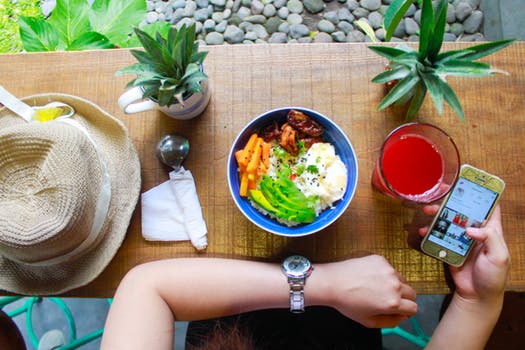 Virtual healthcare services have been around for ages now. Thanks to advancements in telemedicine and telehealth services, doctors and physicians can provide consultation video conferencing. The increase in demand for such health care services has created more opportunities for virtual nutritionists.
A virtual nutritionist can help people willing to say goodbye to their bad eating habits. In fact, they can change your relationship with food by helping you learn how to honor your hunger and discover the joy of mindful eating.
Through proper and guided coaching you will establish mindful eating behaviors, have your own personalized meal plans and get the much needed constant support and guidance that will keep you going.
WHAT TO EXPECT?
Once you sign up for the services of a virtual nutritionist, they will work on the following issues with you:
Assessing the body weight
Setting goals
Identifying the changes needed
Maintaining the changes
Giving support
Pinpoint the barriers to change
Below are ways how a virtual nutritionist can help people stay healthy
YOU WON'T HAVE TO LEAVE YOUR HOUSE
Because every person is busy these days or has issues with mobility and can't go out to get the needed nutritional advice from a professional, virtual nutritionist can answer all your queries without you having to step out of your home.
Your virtual assistant will provide you with the following materials online:
A complete overview of your health
Educational material
Advice on dietary changes
Answer questions/queries you might have.
PERSONALIZED APPROACH

To make the nutritional changes that last you need a plan that is designed specifically for you according to your own preferences and lifestyle. With the help of a virtual nutritionist, you can easily design something that is totally based on your own specific needs.
Don't forget to mention to your assistant if you have had the following issues:
Menopause
Diabetes
Emotional eating
Heart disease
Picky eating habits
GUIDANCE AND SUPPORT
The main reason why most people fail to make lasting and significant dietary changes is that they lack support, guidance and constant encouragement needed for the long haul. A virtual assistant provides you with constant counseling and is never a phone call away, this will make you feel at ease that you aren't far away from professional guidance when needed.
SIMPLIFY HEALTHY EATING
Society and experts both have complicated healthy eating so much coming up with their own so-called "perfect diet". Nutritionists believe that we don't need to be looking for the perfect diet but the one we can consistently follow and enjoy as well. A diet should be balanced with healthy foods. More importantly, you must ensure you are getting enough nutrients.
A virtual nutritionist can help you develop a pattern of eating that keep your body geared to perform well while also fitting your eating schedule. You will be provided with some easy and effective guidelines that can be easily adapted. So if you are somebody who travels a lot for work or gets very little time for meal planning or other commitments, don't worry as you won't end up halting your progress.
HELP YOU BECOME AN EMPOWERED EATER

Empowered eating will make you have an increased awareness and allow you to take control over the kind of food you choose to eat or not eat. This talks about knowing and being well aware of when (time of the day), what (we are eating), why (hunger, sadness, stress), how (quantity of the food), how (slowly, quickly, relaxed) when it comes to the food choices you will make.
Apart from mindful eating, you will be also guided through some exercises that will make this process easier for you.
Changing long-term and established habits is never an easy task but with the constant help and support of a virtual nutritionist, you will be able to make the much-needed changes. The good news is that you can contact virtual nutritionists and licensed dieticians with the help of a reliable telemedicine platform. Remember, it is important to live the life you desire. And you can achieve your health and fitness goals with no painful dietary adjustments.