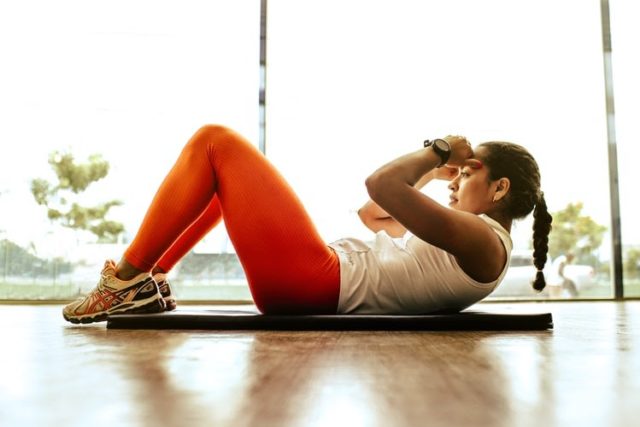 Looking for enjoyable ways to stay fit while you're stuck at home during lockdown? Here are the top five fun fitness tips to keep you healthy when you can't leave the house: 
1. Stay Accountable For Your Results With Gadgets
Lockdown is the perfect opportunity to get on top of your fitness goals. Whether you're jumping on a treadmill, cycling on a stationary bike, or chasing the children around the garden for exercise, stay accountable for what you achieve.
Some of the most popular gadgets that give you that accountability include Fitbits and Apple watches (the latter of which can be jazzed up with fashionable Apple iWatch bands). This gives you the freedom to try different forms of exercise and stay on track with your fitness goals by setting targets, monitoring your activity, and continuously improving.  
2. Get In The Garden
Weeding, digging, and tending to plants is a surprisingly intense workout. The best part? You have a beautiful garden at the end of it. Turn your morning in the garden into an intense workout by ditching the hosepipe and using a watering can instead. You will save water and your hamstrings will thank you. When you're weeding, pay extra attention to your posture to ensure your body benefits from the work you are doing. 
3. Have Virtual Dance-offs With Friends
More and more people are joining the latest craze to hit the internet since lockdown – virtual dance-offs. These at-home dance parties enable people to get together in a virtual space and dance their worries away. 
There is a movement of moms doing this together, meeting up on a virtual platform like Zoom, and shaking the blues right out of their bodies. Then there are the younger members of society who have dance-offs on platforms like Xbox where they can compare their skills and compete. 
4. Get A Punch In
Corona-virus is infuriating, isn't it? You don't have to be harboring pent-up rage to get fit throwing punches, but if you are a bit frustrated, you can let it all out when you meet with the punching bag. Boxing is a great sport to get into as it takes tremendous strength and fitness. 
Boxing is one of the most effective forms of cardio if you want to improve your fitness levels fast. It's high-impact and high-energy, helping your body burn fat and build muscle. It's also an easy set up to have at home, requiring no expensive equipment or even electricity. 
5. Join An Online Yoga Class
There are free online yoga classes available daily. If you can't find one that works with your schedule, look for a guided series you can download and enjoy in your time when it suits you. Yoga is a particularly beneficial way to keep your body in shape during a pandemic for a number of reasons. 
With stress levels being higher, yoga actually helps your body to regain a sense of calm. It is also a far gentler way to strengthen and tone the body compared with high impact exercise like running or cycling. This reduces your risk of injury and thereby also lowers your chances of needing medical assistance. Yoga is great for all experience levels, from beginners to fitness fundis. 
You can be homebound and healthy. All you have to do is find the tricks of the trade professionals athletes use. We all get homebound from time to time. The successful fitness fundis find ways around it. You can do it too.