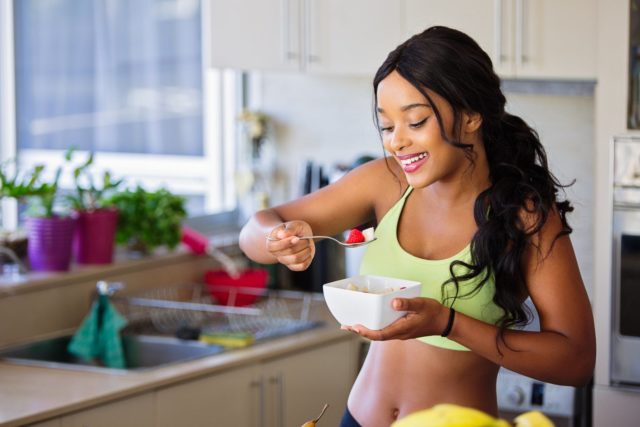 An adult male vegan is required to eat at least 63 grams of proteins per day while a female adult should consume at least 52 grams per day. Unfortunately, many vegans and vegetarians do not eat the foods considered complete proteins. These foods include fish, meat, and dairy products. Instead, vegetarians depend on vegetables, grains, and fruits which are considered incomplete proteins. Now, the question is: how do vegans get their protein?
In this article, you are going to learn the top five protein sources for vegans. These are foods that are rich in proteins.
Many people believe that vegan diets do not have sufficient protein. Because of this, some companies are manufacturing supplements for vegans. This is a great solution, but it can get expensive. This is where a healthy diet with the right combinations of foods can help.
Research suggests that following a properly planned vegan diet can help to nourish your body with all the nutrients needed. So, if you are a vegetarian, these tasty protein sources will leave your body nourished with enough proteins so you can stay strong and happy.
The best part?
The protein sources shared here are easy to find and aren't costly. They have high protein value and no cholesterol.
Are You Eating Sufficient Protein as a Vegan?
If you aren't sure whether you are eating enough protein as a vegan, we have good news for you.
With health tracking apps like MyFitnessPal, Cronometer, and many others out there, you can make dietary decisions quickly and easily. These apps can help you to keep track of your diet for many days.
Of course, if you realize your protein intake isn't as per the recommended rate, add the recommended, high-protein foods below to your diet.
1 – Nutritional Yeast
Nutritional yeast also called "Nooch" by vegetarians isn't a strange protein food.
Typically, this is lethargic yeast and is always yellow powder but has a cheesy taste. It is said to contain 4 grams of proteins on every 2 teaspoons. Some studies have also found that nutritional yeast can nourish the body with vitamin B12, magnesium, zinc, and other healthy minerals.
2 – Seitan
3 ounces of seitan contains 20 grams of proteins. This plant-based source of protein is derived from gluten which is a rich source of protein in wheat. That's why it has a hearty texture you may mistake with meat when eaten with some dishes.Some people call it wheat meat.
The good thing about seitan is that you can make yours at home or buy it from your local food stores. You just need wheat gluten to make it.
Seitan is also rich in selenium and contains other essential health elements like phosphorus, iron, and calcium.
3 – Whole Grains
Whole grains are considered carbohydrate sources but they can be a good protein source for vegans. Just include some whole grains in your diet in the morning, noon, and in the afternoon. Then track your protein value, and you will see how good adding whole grains to your diet can be.
The good thing about whole grains is that they not only nourish your body with proteins but are also a great addition of minerals and vitamins to your diet.
4 – Green Peas
Did you know that one serving of green peas (240 ml) contains 9 grams of protein? That's more protein content than that of a cup of milk. A dish of green peas adds vitamins A, K, C, and fiber to your vegan diet. They are also a rich source of helpful minerals and compounds like zinc, magnesium, iron, etc.
5 – Green Veggies
You must be wondering how green veggies have made their way into this list of vegan protein sources given that they are known to provide the body with minerals and vitamins. If you've been overlooking green veggies, start eating spinach and green peas today. A half-cup of spinach and green peas contain 4 grams of protein.
Final Word
Note that these are just a few of the top protein sources that are readily available and affordable out there. You should also consider combinations like rice and beans, which form complete proteins. But, the best part, you can make different recipes with these goods. If you are interested in taking more plant-based proteins into your vegan diet, we hope you get a good start here.
Good luck!